Michael Nikitin
Published on April 7, 2020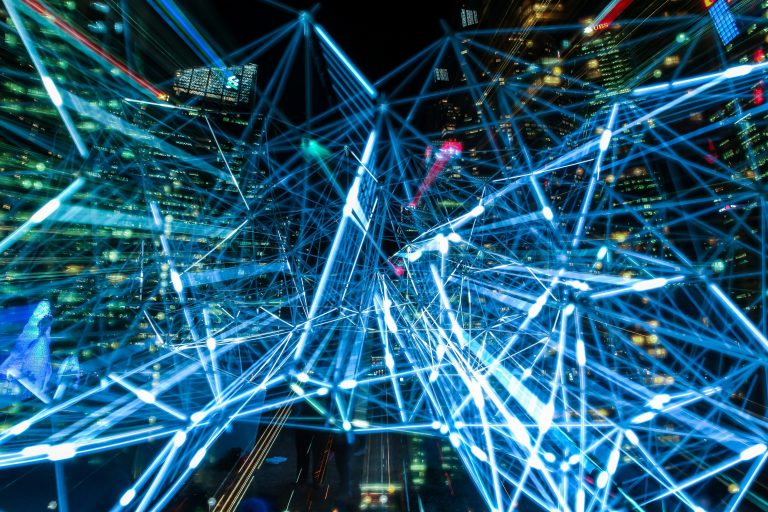 Customer relationship management (CRM) is both the largest and the fastest-growing software system. Last year alone, the number of businesses relying on CRM surged from 56% to 74%. The key factors behind this growth are the agility and accessibility of CRM software. It enables businesses to get a better understanding of their customers and improve their internal processes by collecting and analyzing their customer data.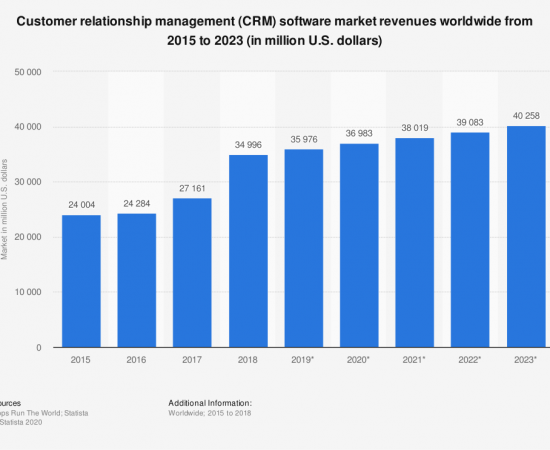 Having said that, last year's statistics indicated that 9% of businesses with over 11 employees and 50% of those with 10 or less employees still don't use a CRM system. Instead, they use spreadsheets, emails, and even sticky notes to store customer data.
In most cases, the obstacles to CRM adoption are the cost, lack of IT skills to set it up, unwillingness to embrace new tools, and lack of integration with other systems and internal processes already in place.

We have tested various CRM systems and tried to adjust off-the-shelf software to fit the requirements of our clients. But building a custom solution from scratch was the most effective decision. It helps us to better serve our clients, no matter the business situation, challenges, or environment.
We tailor our software to the specific requirements and goals of your business. Whether it is a complicated integration with the tools already in place or if you require distinct modifications to improve efficiency.
We have helped our clients to find potential customers by automatically finding businesses that fit certain criteria. Any business will benefit from an up to date information on their leads to more productively turn them into customers. We can build a system that can inform you about a broad spectrum of changes, from phone numbers, emails, and medical licenses to opening hours of a restaurant or a shop.
For our clients in healthcare, we have built a system that daily validates licenses of state and federal medical facilities as well as personal RN licenses across all of the US states and territories. With a similar idea in mind, we have implemented a system that validates liquor board licenses across the US and helped to estimate the volume of business based on the information available on the web and social media sources.
Our software can help you track any missing information and can send reminders to fill in the missing details. Depending on your business needs it can be made on a weekly, daily, or hourly basis.
In case you need deep integration with other tools or some of your manual processes, we can help you establish efficient business processes. We have experience in integrating Salesforce, Quickbooks, Xero, and project management tools such as Trello.
Our team has also created tools that can send out pre-written emails, fax, and SMS messages. So when an email option is not the case, there is always another way of reaching your audience, in this case, it was an automated mass communication system via fax.
RM analyst Denis Pombriant predicts that this year CRM software will continue to grow as software companies will "continue to bring CRM to businesses that were once completely manual."
Today, companies can choose between an enormous number of ready-made and inflexible CRM solutions or incorporate software custom-made for their business. At Itirra, we believe there are no one-size-fits-all solutions as companies have different needs and challenges. Ready-made products focus on common requests of a broad audience and usually cannot solve a specific need.
So instead of adapting your business processes to fit an off-the-shelf CRM system, you can customize it to suit your own objectives. Custom solutions are flexible and scalable than off-the-shelf products, so they can grow along with your business and give you a competitive advantage.
We begin by reviewing your business objectives. It may be efficient management of your customer data, improvement of your internal communications, or ROI maximization. The next step is to decide whether you need an operational, analytical, or a collaborative CRM solution:
– Operational CRM automates marketing, sales, and service processes
– Analytical helps to effectively manage customer data as well as customer acquisition and retention processes
– Collaborative focuses on improving teamwork, developing better customer service, and increasing customer satisfaction and retention
CRM systems store sensitive data and keeping it safe is among our top priorities. Our team develops systems that are both HIPAA and GDPR compliant, so our clients don't have to worry about the safety of their valuable information.
Here at Itirra, we create custom-built software solutions that best meet the unique business needs of our clients. No matter how challenging or time consuming it may be, it is always worth the effort in the long term.
To find out more or to discuss how a custom CRM solution can help you grow your business and improve the safety of your data, contact us today or arrange a meeting with our CEO, Michael