Business Automation & System Integration Solutions
Unlock the potential of your healthcare service with Business Automation and System Integration services from Itirra. Experience streamlined operations, improved patient care, and a brighter future for your organization in an increasingly digital healthcare landscape.
In the dynamic landscape of healthcare, efficiency, accuracy, and seamless operations are paramount.
At Itirra, we understand the unique challenges organizations that service the healthcare industry face in managing patient care, administrative tasks, and data exchange.
Our Business Automation and System Integration services are tailored to empower companies that service the healthcare space with the tools they need to thrive in a digital era.

Assessment: We start by understanding your organization your organization's operations, pain points, and goals.

Custom Solution: Our team designs a customized solution tailored to your organization's clinic's unique needs and objectives.

Implementation: We integrate software, streamline processes, and automate tasks, ensuring a smooth transition.

Testing and Training: Rigorous testing and comprehensive training guarantee that your staff can fully leverage the new systems.

Ongoing Support: Our partnership doesn't end with implementation. We provide ongoing support to address any challenges and ensure continued success.


With years of experience serving organizations that service the healthcare industry, we specialize in providing comprehensive, customized software solutions that drive optimization, improve patient experiences, and enhance overall organizational performance. Our Business Automation and System Integration services are designed to:
Free your employees from mundane manual tasks to focus on important matters that drive your business forward.

Increase Employee satisfaction and engagement levels rise due to absence of routine operations1.

Establish a full spectrum Organizational awareness and Increase Profit due to operational cost reduction

Establish a full spectrum Organizational awareness

Significant compliance and security improvements

Organizational flexibility and nimbleness – able to quickly adapt to market dynamics
Being passionate about innovation we believe that continuous technological advancements deliver great results to today's businesses.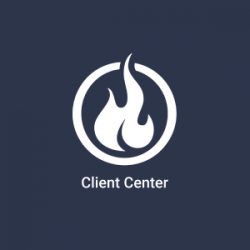 HEALTHCARE | SAAS CLOUD WEB APP
Headquartered in Redmond, Washington, Aduro was founded with the goal of using data and technology to help workers improve their health, well-being and productivity. It had grown quickly as a company, but its technical solutions didn't keep up. Most of Aduro's tech infrastructure was based on disconnected systems and manual work to keep the business running.

"The amount of functionality and improvement in reliability it has brought to ADURO has had such a huge impact compared to where we were a year ago!"
Scott Durbin, Director of Human Analytics
Unlocking HIPAA compliance secrets – find out more about how software consulting safeguards patient data in our new blog post
The nexus of HITRUST compliance and SMART on FHIR applications represents an evolutionary stride in healthcare's mission to secure patient data while advancing interoperability and data accessibility.