Business Automation & System Integration Solutions
Managing a business is no easy task and sometimes you need multiple systems just to keep track, but using different solutions can become an obstacle to effective growth. We understand the problems with having multiple separate tools and no or little connection between them as well as issues with security, data duplication and many others.

With the evolution of technology, rising customer expectations and tight competition in almost every industry – automation is becoming a must for every business. Along with this, a massive array of online tools to solve for these problems is being heavily marketed to every C-level executive, while full time IT expertise is scarce and costly for new and growing businesses. Established businesses, on the other hand, tend to be tied to an outdated set of tools (paper or excel spreadsheets, for example) and fear investment into necessary automation without guided help. Most businesses also tend to rely on loosely, if at all, connected set of business automation and analytical tools which they heavily dislike or use them for very narrow purposes.
It is the above situation, that has lead us to grow and expand our business automation and system integration services to bring our passion and expertise to businesses of any size. When working on such projects we understand and know how to solve for these challenges:
Our approach to business automation is based on tightly working with SME's and business owners to produce a comprehensive assessment of the situation as it is today and identify key goals. Then we go through a process of outlining possible solutions along with estimations and ROI calculation. A streamlined work plan is then created to account for training and adoption of changes and work iterations start. Along the way, we always take steps back to re-evaluate initial goals and measure our progress in terms of achieving the planned ROI and effect.
In terms of technology, there is no one solution fits all in business automation, as industries and companies have historically tackled problems differently, however we have extensive expertise in the following:
The effect of implementing solutions in business automation and system integration cannot be underestimated. They have extreme impact on staff morale, operational costs and customer satisfaction as well as allowing executives to make  data driven decisions quickly. Even a small step in automation can provide outstanding results and unprecedented ROI. A high level of automation also brings stability and reduces escalations which, in turn, make running an efficient business almost pain free.
Here are some outcomes we have had the pleasure of witnessing after working on projects in this field:
Being passionate about innovation we believe that continuous technological advancements deliver great results to today's businesses.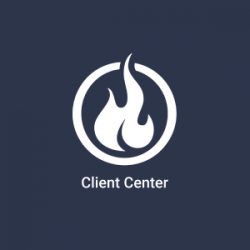 HEALTHCARE | SAAS CLOUD WEB APP
Headquartered in Redmond, Washington, Aduro was founded with the goal of using data and technology to help workers improve their health, well-being and productivity. It had grown quickly as a company, but its technical solutions didn't keep up. Most of Aduro's tech infrastructure was based on disconnected systems and manual work to keep the business running.

"The amount of functionality and improvement in reliability it has brought to ADURO has had such a huge impact compared to where we were a year ago!"
Scott Durbin, Director of Human Analytics
Explore the intricacies of developing custom software applications that adhere to HIPAA stringent guidelines while offering seamless integration and interoperability within the healthcare ecosystem.
This article will explore what TEFCA is, how it works, who can participate, its potential benefits, and how it might change the healthcare industry in 2023