Custom Cloud & Mobile Solutions
Enhance your organization's operations, patient engagement, and data utilization with Custom Cloud and Mobile Solutions from Itirra. Embrace the power of cloud and mobile technologies to drive efficiency, improve patient care, and lead your organization into a digitally empowered future.
In the ever-evolving healthcare landscape, the integration of cloud and mobile technologies is redefining how organizations deliver care and manage operations. At Itirra, we specialize in crafting Custom Cloud and Mobile Solutions exclusively designed to propel healthcare service organizations into a new era of efficiency, patient engagement, and data-driven decision-making.

Needs Assessment: We collaborate with your organization to identify specific pain points, objectives, and requirements.

Solution Design: Our expert team designs custom cloud and mobile solutions tailored to your organization's unique needs.

Development and Integration: We develop and integrate the solutions into your existing systems, ensuring smooth data flow and minimal disruptions.

User-Centric Focus: Our solutions prioritize a user-friendly experience for both healthcare service professionals and patients, promoting engagement and ease of use.

Data Security: Patient data security is our top priority. Our solutions follow strict security protocols to safeguard sensitive information.
Why Choose Itirra for Cloud and Mobile Solutions?
Healthcare Expertise: We possess a deep understanding of healthcare service operations, ensuring our solutions align perfectly with your organization's needs.

Cutting-Edge Innovation: Stay ahead of industry trends with our innovative cloud and mobile solutions that leverage the latest technologies.

Customization: We create solutions tailored to your organization's unique workflows, enabling you to achieve maximum efficiency and productivity.

Proven Results: Our track record of delivering successful solutions has positively impacted healthcare organizations.

Long-Term Partnership: We provide ongoing support, ensuring your clinic continues to benefit from our solutions.

With an in-depth understanding of the unique challenges and opportunities within the healthcare sector, we offer a comprehensive suite of Custom Cloud and Mobile Solutions designed to:
1. Streamline Organizational Operations: Our solutions bring your organization's data and processes to the cloud, enabling real-time access to critical information for healthcare professionals and staff. Mobile applications facilitate seamless communication and task management, boosting overall operational efficiency.
2. Enhance Patient Engagement: From patient portals to mobile apps, we empower patients to actively engage in their health journey. Securely access medical records, schedule appointments, and receive personalized health information through intuitive interfaces.
3. Secure Data Management: Our cloud solutions ensure the secure storage and exchange of sensitive patient data while adhering to strict industry standards, such as HIPAA compliance.
4. Scalability: Our solutions are designed to grow with your organization. Whether you're a small practice or part of a larger healthcare network, our scalable solutions adapt to your needs.
5. Data-Driven Insights: Unlock valuable insights from your organization's data through our analytics and reporting tools. Make informed decisions that drive improved patient care and operational efficiency.
6. Remote Patient Care: Leverage mobile apps to offer remote patient consultations, virtual check-ins, and telehealth services, ensuring continuity of care regardless of location.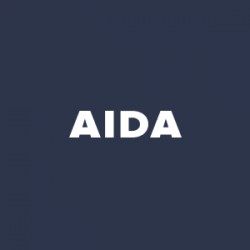 HEALTHCARE | SAAS CLOUD WEB APP
Founded in 2016, AIDA is a HPAA-Compliant Cloud SAAS product for Hospitals that aim to reduce LOS (length of stay) and optimize the discharge process. AIDA helps to achieve this by connection healthcare providers with long term care facilities and guiding the patient transition process. Hospital staff save time on facilitating complex discharge procedures, while patients get placed into the best available facilities at no extra cost.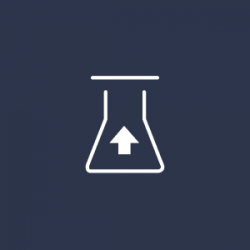 HEALTHCARE | SAAS CLOUD WEB APP
Vitagramma has been fueling remarketing efforts and patient communication for one of the leading medical test lab chains in Euorope - Synevo. With over 6 million registered patients and over 250 million electronic blood test results (Q2 2019) stored in its GDPR data warehouse, Vitagramma's powerful segmentation and communication engines sucessfully work to increase patient LTV and retention rates.

"This project (ConnectWell App) was developed with a precision and thoughtfulness that made a huge impact on the security and efficiency of my business. Not only are we saving time and money, we are providing better customer service to our clients."
Unlocking HIPAA compliance secrets – find out more about how software consulting safeguards patient data in our new blog post
The nexus of HITRUST compliance and SMART on FHIR applications represents an evolutionary stride in healthcare's mission to secure patient data while advancing interoperability and data accessibility.