Passionate Software Development & Design
At Itirra, we strive to bring passion and care back to software development, as it is so frequently sacrificed for speed and profit. We want to be a stepping stone to a world where innovation is not stalled by thousands of unfortunate client-vendor encounters, but where development is a joint venture, sparked by the customer and fueled to success by the technical team. With this mission at our core, Itirra has grown to become a truly special boutique software development company.


Managing a business is not an easy task as sometimes multiple systems are needed to keep track of your operations. We understand that having multiple separate tools and no or little connection between them, together with security concerns and data duplication, can become an obstacle to an effective growth.

With the amount of data growing continuously, it is becoming increasingly hard to compete in almost any industry. Unfortunately, we are witnessing the fact that BI and Data-Driven approaches are struggling to catch up due to data dispersity, quality, and ease of extraction. This brings frustration to executives and discouragement for the adoption of high tech solutions.

Technology in healthcare has always been complicated due to strict regulations and security restrictions. While working in mostly unautomated industry, we see HIPAA and GDPR compliance being a long-standing concern for both startups and well-established providers. It slows innovation and adoption processes in such a vital sector.

There are thousands of ready-made solutions. However, every company is unique and sometimes requires a custom-built solution. Custom software grants valuable IP and gives an opportunity to stand out from the competition. Empowered by modern technologies and standard SDLC approaches, we can produce a sustainable product that not only can achieve its goals but also be supported by any developer.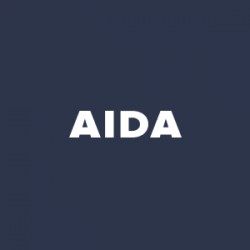 HEALTHCARE | CLOUD WEB APP
Founded in 2016, AIDA is a HIPAA-Compliant Cloud SAAS product for Hospitals that aim to reduce LOS (length of stay) and optimize the discharge process. AIDA helps to achieve this by connecting healthcare providers with long term care facilities and guiding the patient transition process. Hospital staff saves time on facilitating complex discharge procedures while patients get placed into the best available facilities at no extra cost.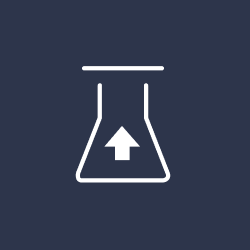 HEALTHCARE | SAAS CLOUD WEB APP
Vitagramma has been fueling remarketing efforts and patient communication for Synevo, one of the leading medical test lab chains in Europe. With over 6 million registered patients and over 250 million electronic blood test results (Q2 2019) stored in its GDPR data warehouse, Vitagramma's powerful segmentation and communication engines successfully work to increase patient LTV and retention rates.
Blog
Unlock the key insights you need to implement Epic solutions or master Epic EHR/EMR integration—essential for healthcare providers and companies alike.
Join us as we delve into the world of HIPAA compliance, exploring the best practices for developing secure healthcare software solutions that effectively protect PHI and ensure seamless data exchange across multiple systems.