Elevate your organization's performance through custom-made Healthcare software solutions from Itirra. Embrace the power of technology to improve informational exchange, streamline operations, and promote overall organizational excellence.
In the rapidly evolving landscape of healthcare, the fusion of technology and wellness is paving the way for transformative patient information and care.
At Itirra, we specialize in providing comprehensive customized healthcare software solutions tailored to empower organizations that service the healthcare industry to thrive in a digital age.

Healthcare Expertise: We specialize in custom tailored healthcare related software solutions, bringing a deep understanding of the industry's intricacies to every project.

Innovation: Stay ahead of the curve with our innovative software solutions that leverage cutting-edge technologies to elevate organizations servicing the healthcare industry:

Tailored Solutions: We create customized software solutions that cater to your organization's unique needs and contribute to your overall success.

Proven Results: Our track record of delivering effective software solutions has positively impacted organizations and the healthcare industry alike.

Custom Solution Design: We understand that every organization is unique. Our team collaborates closely with you to design tailored solutions that align with your organization's goals and needs.

Seamless Integration: Our software solutions integrate seamlessly with your existing systems, ensuring a smooth transition and minimal disruptions.
Data Security: Personal Health Information security is paramount. Our custom solutions adhere to industry regulations to ensure patient confidentiality and compliance.

Our track record of delivering effective custom software solutions has positively impacted organizations and the healthcare industry alike. With a deep understanding of the unique challenges and opportunities within the healthcare industry, we offer a holistic suite of healthcare solutions designed to:
Automate Mundane Tasks: We enable your employees to focus on what matters for your healthcare business (or care for your patients)

Streamline Organizational Operations: Data warehouse architecture implementation and automate report gathering for relevant practitioners.

Personalized Health Tracking: Leverage wearable devices and mobile apps to empower patients to track their wellness journeys, leading to better self-care and informed decision-making.

Remote Patient Monitoring: Our telemedicine solutions enable clinics to monitor patients remotely, allowing for timely interventions and reducing hospital readmissions.

Data-Driven Insights: We provide advanced data analytics to clinics, helping them extract actionable insights from patient data for improved diagnosis, treatment plans, and clinic performance.

Our immense passion for healthcare has allowed us to achieve great heights along with our clients.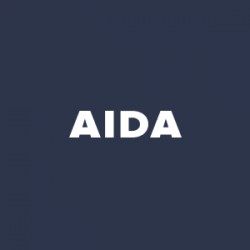 HEALTHCARE | SAAS CLOUD WEB APP
Founded in 2016, AIDA is a HPAA-Compliant Cloud SAAS product for Hospitals that aim to reduce LOS (length of stay) and optimize the discharge process. AIDA helps to achieve this by connection healthcare providers with long term care facilities and guiding the patient transition process. Hospital staff save time on facilitating complex discharge procedures, while patients get placed into the best available facilities at no extra cost.

"This project (ConnectWell App) was developed with a precision and thoughtfulness that made a huge impact on the security and efficiency of my business. Not only are we saving time and money, we are providing better customer service to our clients."
Unlocking HIPAA compliance secrets – find out more about how software consulting safeguards patient data in our new blog post
The nexus of HITRUST compliance and SMART on FHIR applications represents an evolutionary stride in healthcare's mission to secure patient data while advancing interoperability and data accessibility.