Healthcare & Wellness
Solutions
Technology in healthcare has always been complicated due to necessary regulations and security restrictions. We see HIPAA/GDPR compliance as a struggle both for startups and well-established providers, however, there is probably no other field where technology can make such a huge impact.
The adoption of technology is greatest in industries where startups can fairly easily make it to the market to attract customers and investors for rapid growth. Healthcare and Wellness isn't like that as even an MVP project requires specific technological and legal expertise, plus a significant level of investment and a clear way to earn the trust of potential clients. "​With great power comes great responsibility​" – is what truly describes the healthcare & wellness market and entrepreneurs​ that work hard to make a real difference.
Fate has brought our company to focus almost exclusively on the e-health industry and with the growth of our ongoing projects our experience and talent here is close to being unmatched. When working on healthcare and wellness projects we understand and know how to solve for the following challenges:
Our approach to healthcare & wellness projects is firstly to work closely with executives to assess the existing or plan the future data flow. Whatever the solution, its always about how data comes in, how it is processed and where it is sent or how it is used. Understanding this, we tightly follow the data and build services around its path, while making sure each stage is as optimized as possible, while keeping security in mind.
Healthcare has such a vast technological landscape, that technologies tend to be tailored to a specific solution. Below are some specific areas we have experience in:
Two of our largest ongoing projects are in the healthcare market and they have been growing exponentially since the day they were funded. The current lack of technological adoption in the health and wellness industries is a difficult but steady launchpad for extreme and long lasting innovation. Also, with the world relying more and more on data, connecting and combining health data can produce enormous ROI as well as make a historic impact on the lives of many people.
Here are some stats (as of Q2 2019) on the projects we have worked on:
Our immense passion for healthcare has allowed us to achieve great heights along with our clients.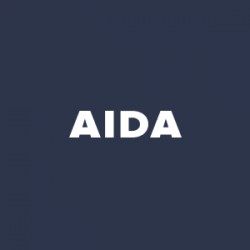 HEALTHCARE | SAAS CLOUD WEB APP
Founded in 2016, AIDA is a HPAA-Compliant Cloud SAAS product for Hospitals that aim to reduce LOS (length of stay) and optimize the discharge process. AIDA helps to achieve this by connection healthcare providers with long term care facilities and guiding the patient transition process. Hospital staff save time on facilitating complex discharge procedures, while patients get placed into the best available facilities at no extra cost.

"This project (ConnectWell App) was developed with a precision and thoughtfulness that made a huge impact on the security and efficiency of my business. Not only are we saving time and money, we are providing better customer service to our clients."
Unlock the key insights you need to implement Epic solutions or master Epic EHR/EMR integration—essential for healthcare providers and companies alike.
Join us as we delve into the world of HIPAA compliance, exploring the best practices for developing secure healthcare software solutions that effectively protect PHI and ensure seamless data exchange across multiple systems.