Analytics & Data-Driven Solutions
Elevate your organization's performance through Analytics and Data-Driven Solutions from Itirra. Embrace the power of data to make informed decisions, improve operations, and enhance outcomes. Contact us today to embark on a data-driven journey towards organizational excellence.

In the rapidly evolving landscape of healthcare, data isn't just information – it's a powerful tool that holds the key to better patient outcomes, operational efficiency, and strategic decision-making. At Itirra, we specialize in providing organizations that service the healthcare industry with Analytics and Data-Driven Solutions that transform their raw data into actionable insights.

Why Choose Itirra for Organizational Data Solutions?
Industry Expertise: We specialize in healthcare operational and information data analytics, understanding the intricacies of the industry's data challenges.
Tailored Solutions: Our team customizes solutions to address your organization's specific needs and goals.

Secure Data Handling: Data security and patient privacy are paramount. Our solutions adhere to the highest industry standards.

Proven Results: Our track record of delivering actionable insights has helped organizations enhance patient care and operational efficiency.

Long-Term Partnership: We offer ongoing support to ensure that your organization continually benefits from data-driven insights.


Data Collection and Integration: We gather data from various sources within your organization ensuring a holistic view of operations and information interactions.
Data Analysis: Our team employs advanced analytics techniques to uncover patterns, correlations, and trends within your data.
Customized Insights: We create customized visualizations and reports that deliver actionable insights to various stakeholders within your organization.
Predictive Modeling: Our experts develop predictive models that help you anticipate trends and plan accordingly.
Implementation and Training: We seamlessly integrate our solutions into your existing systems and provide comprehensive training for your staff to maximize utilization.


With a deep understanding of the unique challenges faced by organizations that service the healthcare industry, we offer a comprehensive suite of Analytics and Data-Driven Solutions designed to:
Predictive Analysis: Leverage predictive analytics to anticipate organizational needs, enabling proactive interventions and reducing the impact of inefficiencies.
Data-Driven Insights: Our solutions transform complex data sets into easy-to-understand visualizations and reports, allowing you to extract meaningful insights without the need for specialized technical knowledge.
Performance Evaluation: Monitor key performance indicators, track quality metrics, and measure patient satisfaction to continually improve organizational clinic performance.
Regulatory Compliance: Our solutions ensure that data handling aligns with industry regulations such as HIPAA, safeguarding patient privacy and confidentiality.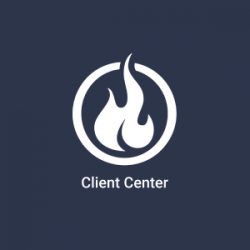 HEALTHCARE | SAAS CLOUD WEB APP
Headquartered in Redmond, Washington, Aduro was founded with the goal of using data and technology to help workers improve their health, well-being and productivity. It had grown quickly as a company, but its technical solutions didn't keep up. Most of Aduro's tech infrastructure was based on disconnected systems and manual work to keep the business running.

"The amount of functionality and improvement in reliability it has brought to ADURO has had such a huge impact compared to where we were a year ago!"
Scott Durbin, Director of Human Analytics
The nexus of HITRUST compliance and SMART on FHIR applications represents an evolutionary stride in healthcare's mission to secure patient data while advancing interoperability and data accessibility.
Unlocking HIPAA compliance secrets – find out more about how software consulting safeguards patient data in our new blog post