Michael Nikitin
Published on October 14, 2022
When existing solutions don't meet your needs
Do you use a business automation system but feel it doesn't help you reach your goals? Do you think you aren't getting the proper return for your money? Or does it not do what you need? If you are familiar with this issue, you can enlist the help of an experienced consultant to review your existing systems to understand where and where value is being created.
Every business has unique needs, challenges, and standards that must be met. If your automated system doesn't match these metrics, it's time to change it or switch to a new system. Whether you are targeting a niche industry, have complex workflows, or have non-standard processes, business automation consulting can help you find the most suitable solution.
A business automation consultant can critically examine your current processes, identify your challenges, and help you determine how to use automation to address the identified problems and achieve your goals.
This allows you to view your systems from the customer's perspective, develop a plan to deliver the best results for your audience, optimize your resources, and maintain excellent business performance.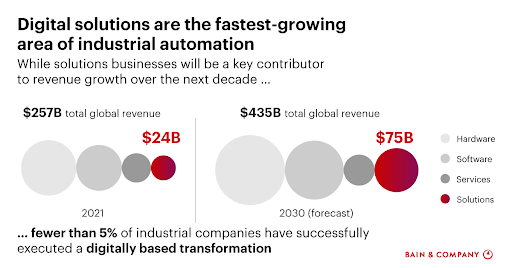 When your existing systems don't work together
Most companies believe implementing automation will be difficult because they cannot get their existing systems to integrate. The first step in a smooth transition to automation is to develop a strategy with clear goals. With a business process automation consultant, you can turn to a trusted expert when defining those goals and avoid automation pitfalls.
For example, some companies aim to automate 100% of their operations, ignoring situations where human intervention can add value. To make sure you don't fall into this trap, it's worth hiring a consultant to review your strategy and guide you through the steps of your automation transformation:
Define your business goals

Identify your automation goals

Pinpoint areas that you can automate

Develop a customized business automation plan

Integrate the new software with existing systems
In other words, a consultant can identify your company's strengths and weaknesses and devise a strategy to leverage those strengths and overcome weaknesses.
When your software is not customizable enough
Automation consultants don't just bring you the latest technology and experience. As industry-leading experts, they have access to the latest automation tools and software on the market. With the help of consultants, you, too, can have access to the best automation tools and partners.
When you have the most advanced automation tools and business process platforms at your disposal, you have a wide range of practical tools to meet your business needs. Successful automation is not a one-size-fits-all approach. Instead, you must choose a platform with all the tools and capabilities to meet your unique business needs and guarantee your automation goals.
When you need to minimize the human factor
While human errors are often unavoidable when performing specific tasks manually, they can cause irreversible damage to particular projects and the organization. Bugs are often expensive and time-consuming to fix, ultimately impacting your company's profitability. However, automated tools can all but eliminate the risk of human error because little human intervention is required.
In a competitive market, one thing you can't afford is for your operations to lose efficiency. Business automation consulting can reduce the negative impact of the human factor by automating repetitive tasks and improving speed and data quality.
Consultants allow you to rely on their expertise to resolve any issues that arise in the operation of automated systems, saving you time spent on other tasks. You can delegate these tasks to skilled people and take the extra responsibility off your shoulders without worrying about planning, strategizing, and training your team for automation expertise.
As a business owner, this allows you to spend more time on other tasks without the added workload and stress of planning automation.
When you need to teach automation to your team
Lack of technical skills to handle automation is one of the main reasons why business automation fails. For this reason, if you want to switch to a new way of operating and ensure its sustainability, you need a team of qualified people to handle it.
Business process automation consultants provide you with the specialized professionals and resources to provide your team with the best training and coaching experience for managing new automation operations.
Another benefit of working with consultants is that they know precisely the skills needed to master automation. They will also help you conduct an administrative review and impact analysis to understand which areas of your business will be affected and determine the type of skills your team needs.
Their experience-backed expertise can provide your team with world-class professional advice and training to gain a deeper understanding of automated operations and give you a head start on launching your automated system.
Successful automation requires more than great technology. While automation is becoming one of the most effective trading techniques business owners use today, starting your automation journey can be risky without a clear strategy and understanding. Hiring a business process automation consultant is a surefire way to maximize your chances of successful optimization.
At Itirra, we provide companies with customized solutions and opportunities to explore potential improvements to support their business goals. For a personalized recommendation based on your unique business model, don't hesitate to get in touch or schedule a meeting with me.