Michael Nikitin
Published on May 5, 2020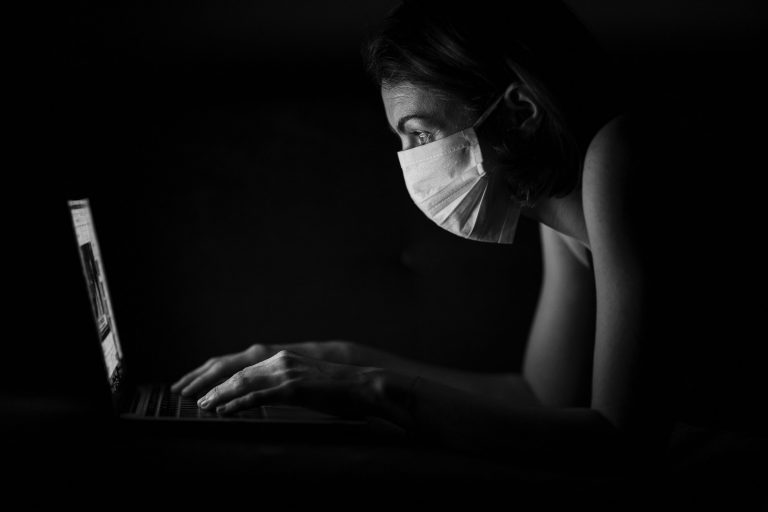 Lockdown and social distancing forced both consumers and companies to go digital for business operations and daily routines. We work from home, colleges and schools teach students online, restaurants receive and process orders using apps, and healthcare facilities care for patients using telemedicine.
After the strict quarantine measures end, these new practices may be poised to become our new norm.
Digital transformation has been an important part of business strategies for some time already, but now, it is becoming more crucial than ever before. For many companies, this is a difference between closing their business and keeping it running.
Why digital-first companies had a headstart during the pandemic
Companies who already integrated technology in their processes were able to keep most of their operations running as usual. By rethinking and adapting their business strategies, they could make quick changes on top of their digital foundation to minimize the negative impact of the pandemic.
Companies without the technological infrastructure were less prepared for challenges brought by the virus. They had to lay off employees, forego revenues, and many found themselves on the edge of bankruptcy. But, it is not too late to change the situation.
Some of the most traditional brick and mortar organizations have gone completely digital, proving that it is possible to transform in a short timespan:
There isn't a one size fits all digital solution for everyone. A good start is to identify the processes where automation can help you reduce operational costs and improve efficiency.
Digital workflow systems can help you collect and organize your information, make it searchable and easy to locate, and keep it safe. By digitizing your workflow processes, you can store all of your data in one place, eliminating the need to juggle information between paper documents, spreadsheets, and emails.
By automating some of your workflow processes, your employees will no longer need to perform repetitive tasks manually. Automation can drastically reduce the risk of human error and free up time for tasks that still require human input.
Similarly to workflow automation, integrating your communication channels with your internal systems and processes can also help ease your employees' workload.
Text notifications
If you are a care facility, a dentist's office, or any other business that needs to send out text notifications to clients, automating these messages can free up valuable time and resources. Such a system can send fully customizable text messages with updates, appointment reminders, or any other changes to your list of contacts.
Voice to text apps
Even though voice to text applications are still mainly used in legal or healthcare industries, they are increasingly becoming used in education and other businesses. There are many apps available on the market, but if your business needs something specific, it is better to adapt a solution to your requirements.
Fax software
If you are among the businesses that rely on fax, you can digitize your operations by integrating fax software. It enables your computer to securely send and receive fax documents, customize your messages, and send out faxes in batches. Fax automation eliminates the need for manual faxing and can be integrated with your other apps as well as your CRM, support, or workflow systems.
SMS bots
Customers are used to receiving almost instant up-to-date and accurate information about their orders, appointments, and deliveries. But, to ensure prompt replies to queries, a business would have to hire and train additional employees, which is both costly and time-consuming. With an integrated SMS bot, on the other hand, customers can text a query and get an instant reply with the right information. This solution saves your employees a lot of valuable time by taking away the need to constantly update and inform your customers.
Voice response system
Whether it is a private medical facility, a retail store, or a government enterprise, there is always a need for customer support. In addition to automated SMS bots, businesses can also use an interactive voice response system (IVR) – a technology that allows computer interaction with people. IVR can be used to determine what the caller needs and allocate the right customer representative to help them. IVR improves customer experience, provides you with valuable insights on the caller, and helps you gather customer data such as age, gender, and location. All responses can be customized to fit your business needs.
Ordering & delivery software
Having food and groceries delivered straight to your door was popular before the pandemic, but in the past few months, it has become a business-saving practice for many restaurants and farmers. With 82% of smartphone users in the US preferring to order-in instead of dining out, integrating an online ordering functionality can open up new revenue streams and improve competitiveness.
For many companies, this transition is not easy, but at the end of the day, companies that will continue to invest in their digital strategy while balancing short-term efforts with long-term measures will emerge from this pandemic better than before.
At Itirra, we help companies take their first steps towards their digital transformation journey. If you want to find out more or to discuss how we can help your business during these uncertain times, contact us or schedule a meeting with our CEO, Michael.