Michael Nikitin
Published on October 22, 2020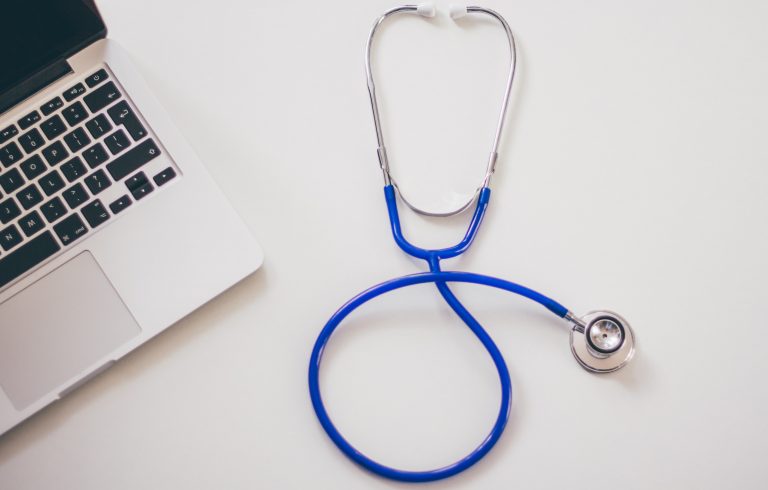 "Necessity is the mother of invention" – proverb attributed to Plato current to this day.
2020 exposed all the weaknesses of the healthcare industry that have been ignored for too long. The health system is still struggling to manage the consequences of the pandemic. Healthcare workers are failing to manage an enormous patient flow on the front lines, in primary care, or through virtual care visits.
If we want to help hospitals and care facilities to quickly scale and address increased demands, we need to innovate. At Ittira, our key focus is to help the healthcare industry representatives automate and improve their processes. Since the outbreak, we were closely following the news and helped hospitals and care facilities deal with the increased patient flow.
We also saw many tools and software being rapidly developed and deployed to ease the pressure on healthcare professionals. The problem with the majority of these developments is that there is no clear integration with the electronic health records (EHR) systems. The lack of integration means that actionable data can't be used to improve workflows, diagnose and treat the growing number of patients effectively.
Introducing the FHIR standard into the equation can help to eliminate these problems.
The future of healthcare data interoperability
FHIR is quickly becoming the new standard for healthcare interoperability. With the CMS and the ONC releasing final ruling addressing interoperability, information blocking, and patient access to data and EHR certification criteria in March 2020, the adoption of FHIR standards is projected to increase even more rapidly.
FHIR standardizes healthcare data exchange through a set of Resources, modular components that have the same names and provide primary pieces of information. Each Resource contains an easy to understand summary of patient's information such as clinical records, name, and gender. It simplifies the exchange of healthcare information and promotes the use of APIs to support light-weight integration.
FHIR facilitates secure data access and interoperability across the healthcare ecosystem accelerating time to market for digital services. This leads to improved workflows, time savings, simplified adoption and training, and increased user satisfaction.
Following the HL7's updates about FHIR, we found an exciting project that tends to drastically improve patient care – the PACIO project.
The key purpose of the project is to advance interoperable health data exchange between post-acute care and other providers, patients, and key stakeholders across health care and to promote health data exchange in collaboration with policymakers, standards organizations, and industry through a consensus-based, case-driven approach.
PACIO team's goal is to gain industry adoption by establishing a framework for developing post-acute care FHIR Implementation Guides and Reference Implementations that will facilitate health data exchange through standards-based application programming interfaces (APIs).
Key concepts of the project:
The patient should be at the center of the healthcare information exchange

Structured data about a patient's plan of care and status should be readily available

Health information should be accessible to the patient and/or their designated representative through a centralized, user-friendly portal
The main focus of the project is to create a proof-of-concept to demonstrate the use of FHIR to exchange data for the following purposes:
Integration of CMS assessment data elements from the Data Element Library (DEL) into health IT systems

Exchange patient-level Cognitive and Functional Status data between multiple health IT systems for consumption by clinicians, patients, and their representatives
A fundamental move towards better patient care
There are countless challenges that clinicians and support staff face when it comes to collecting, interpreting, and conveying the healthcare information. With new and powerful software tools developed by experts across the US, the future of tackling these challenges looks very promising.
PACIO's patient-facing portal put together the FHIR-exchanged assessment data into an organized and easy-navigable user-interface that turned out to be suitable for clinicians and functional and easy to use for patients.
The work that the PACIO Project team is doing is a fundamental next step towards improved patient outcomes. Although the project is still a concept, it represents a bright future where health information exchange can be fast, standardized, and accessible to all stakeholders.
At Itirra, we are closely following the progress of the PACIO project. We will continue to keep up with the updates and will be happy to contribute if we have a chance.