FHIR Application Development
We are transforming how healthcare data is exchanged with our tailored Fast Healthcare Interoperability Resources (FHIR) application development service. This specialized service offering is designed to meet the unique informational needs of all organizations serving the healthcare sector and addresses the challenges in achieving seamless data exchange, EHR integration, and improved patient care.
Healthcare organizations today are confronted with the complexity of diverse systems that often fail to communicate effectively with each other. This lack of interoperability creates data silos, leading to inefficiencies, errors, and fragmented patient care.
Our FHIR application development service aims to bridge these gaps, creating a cohesive digital ecosystem that enables the secure and efficient exchange of patient information, diagnostics, and administrative data.
Our approach to FHIR application development revolves around precision, collaboration, and a deep understanding of healthcare workflows.
We collaborate closely with our clients (organizations serving the healthcare industry) to design, develop and deliver customized FHIR-based solutions that seamlessly integrate with existing systems.

Needs Assessment: We embark on a comprehensive assessment of your organization's unique requirements, ensuring that our FHIR application aligns precisely with your goals and workflows.

Custom Development: Our experienced development team creates FHIR-compliant application designed to optimize data exchange, clinical collaboration, and administrative processes.

Interoperability Integration: Our applications are engineered to seamlessly integrate with Electronic Health Records (EHR) systems, health information exchanges, and other healthcare platforms, ensuring data fluidity while maintaining data security.

User-Centric Design: We prioritize creating intuitive user interfaces that empower users with efficient tools, facilitating data input, retrieval and interpretation.

Partnering with Itirra for custom FHIR application development yields transformative results for both organizations and the healthcare landscape:
Enhanced Efficiency: Streamlined data exchange reduces manual data entry, minimizing administrative overhead and enabling healthcare professionals to focus on patient care.

Improved Patient Outcomes: Access to comprehensive patient data enhances clinical decision-making, enabling more informed treatments and improved patient safety.

Innovation Potential: Our FHIR application opens doors to innovative services such as remote monitoring, and predictive analytics, fostering healthcare advancement.

Interconnected Ecosystem: By promoting interoperability, our custom solution enables seamless collaboration among diverse healthcare stakeholders, improving patient care continuity.

Compliance & Security: Our FHIR application adheres to stringent data security and privacy regulations, ensuring patient information remains confidential and maintaining compliance with industry standards.

Brand Validation and Visibility: Your custom made FHIR application will be listed in the Epic and Cerner marketplaces thus greatly enhancing your healthcare brand recognition and reputation.
In a landscape characterized by evolving healthcare demands, Itirra's custom FHIR application development service empowers organizations to redefine healthcare data exchange.
Embark on a journey toward transformative technology solutions tailored to your organization's distinct needs.
Reach out to us to explore the potential of seamless healthcare data integration and patient-centric care.
Our immense passion for healthcare has allowed us to achieve great heights along with our clients.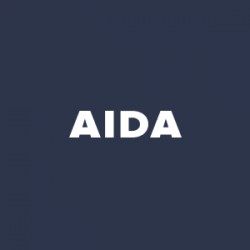 HEALTHCARE | SAAS CLOUD WEB APP
Founded in 2016, AIDA is a HPAA-Compliant Cloud SAAS product for Hospitals that aim to reduce LOS (length of stay) and optimize the discharge process. AIDA helps to achieve this by connection healthcare providers with long term care facilities and guiding the patient transition process. Hospital staff save time on facilitating complex discharge procedures, while patients get placed into the best available facilities at no extra cost.

"This project (ConnectWell App) was developed with a precision and thoughtfulness that made a huge impact on the security and efficiency of my business. Not only are we saving time and money, we are providing better customer service to our clients."
Unlocking HIPAA compliance secrets – find out more about how software consulting safeguards patient data in our new blog post
The nexus of HITRUST compliance and SMART on FHIR applications represents an evolutionary stride in healthcare's mission to secure patient data while advancing interoperability and data accessibility.