Michael Nikitin
Published on May 8, 2019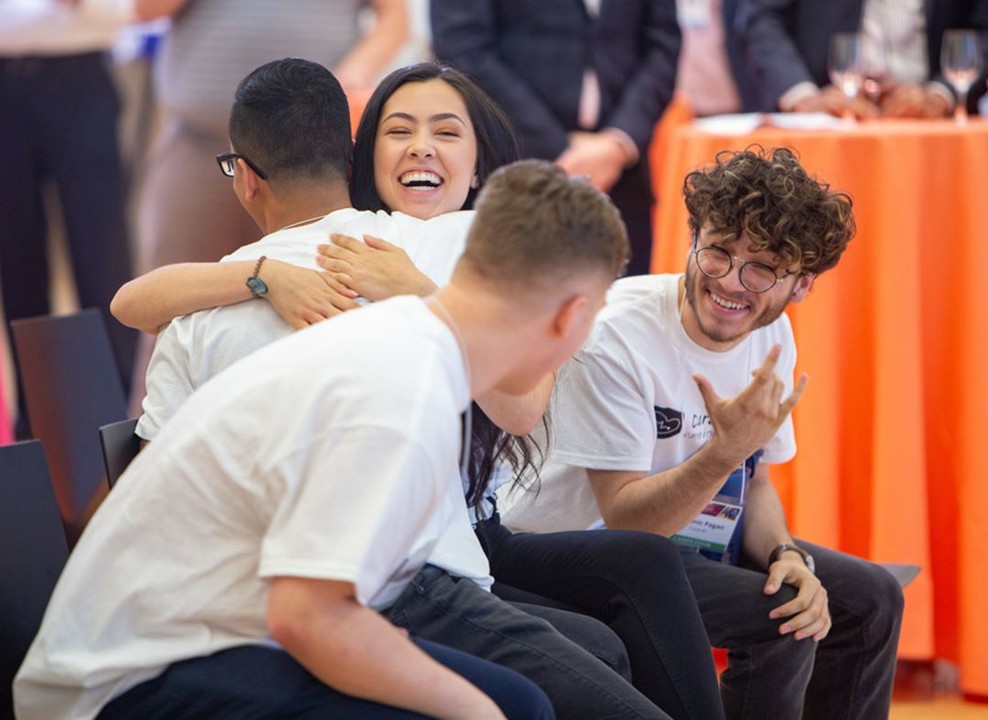 I had a fantastic opportunity to discover new ideas, meet a lot of extraordinary people, and judge the 2nd round of the Dempsey Startup Competition. The participating students got to experience what it is like to create a new venture and pitch it to respected investors and entrepreneurs.
The Name Behind the Event
Neal Dempsey, the main sponsor of the competition, is the managing partner of a venture capital firm Bay Partners. He began his investing career by taking a risk and investing in a young man's idea that grew to become the Starbucks we know today.
After several years of investing in technology companies, Neal believes that some of the best ideas for solving real-world problems are outside of Silicon Valley. Therefore, he now focuses on seed and angel investing as well as mentoring students and entrepreneurs.
During his speech at the event, Neal shared how he had failed in both startups he had worked on. He conveyed that not everyone can be a great entrepreneur, but our failures can make us smarter and stronger. He is sure that the best way to learn is by doing, even under great uncertainty.
"The best investment is the entrepreneur with passion and perseverance."

Neal Dempsey
Everything Begins with an Idea
Personally, I was very impressed by the sheer diversity of ideas and approaches the competitors came up with. From medical devices and software solutions to organic spirits and accessibility-focused fashion, we judges had a difficult time evaluating the winners.
Nanodropper, the winners of the recent Hollomon Health Innovation Challenge, presented their affordable universal eyedropper adaptor that decreases the volume of oversized eyedrops. Another team called Pulmora showcased an autonomous ventilator that can be used to keep people alive in the most extreme environments, even by people with no medical background.
The team behind VenuesAPI pitched software as a service solution that allows commercial property owners to turn their space into temporary rentals from a single dashboard. The system streamlines the process of posting venue information and availability across different sales channels to make sure that rental spaces do not go unused.
Concerned by the ever-increasing amounts of waste, the young people behind Wheyward Spirit came up with a way to produce alcohol by reusing surplus whey from dairies. By partnering up with farms, they aim to produce "farm to flask" organic spirits. An impactful step towards a cleaner environment and curbing excess waste.
The idea that captured my attention the most was from a team called Second Line. They came up with an intimate apparel line for people with chronic diseases and those who rely on medical devices on a daily basis. A pocket for devices integrated into the underwear is not only comfortable and practical, but it is also more far more discreet.
Second Line's product has the potential to improve the quality of life for a largely underserved community of an estimated 350 thousand people in the U.S. who use insulin pumps.
I was thrilled to see so many bright young people taking on complex challenges. Their socially and environmentally minded ideas can truly transform the world for the better and I am looking forward to seeing them come to fruition.
"This project was developed with precision and thoughtfulness that made a huge impact on the security and efficiency of my business. We are not only saving time and money, but we are also providing better customer service to our clients."